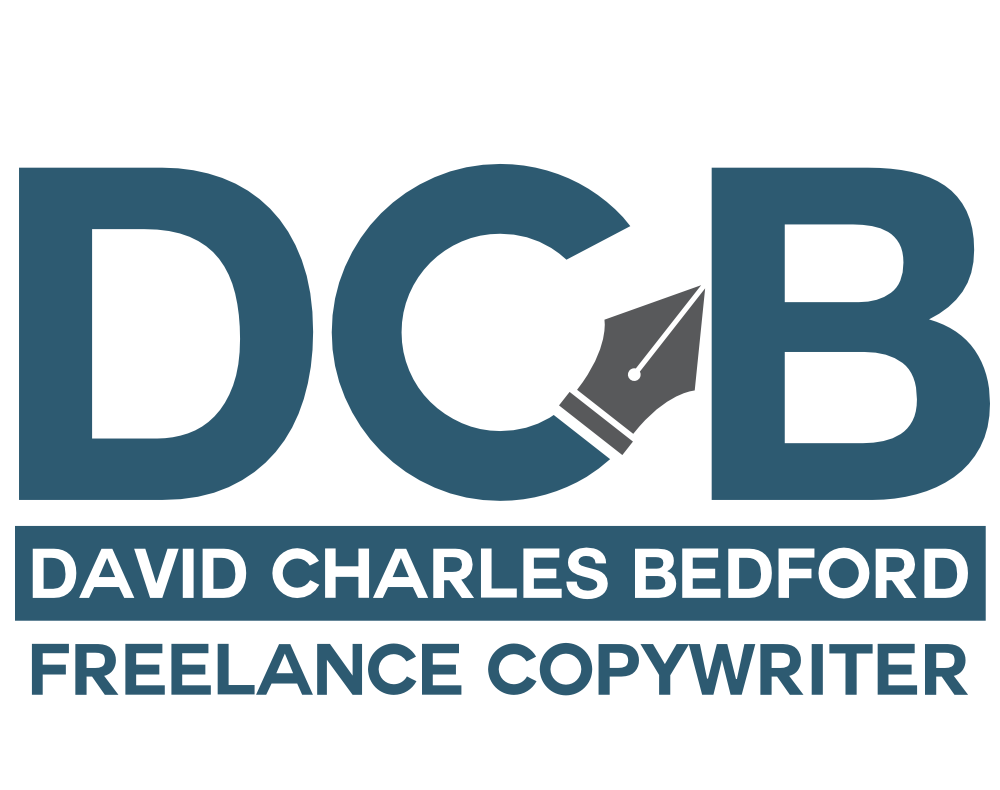 Is your web copy giving you
the results that you want?
As you're reading this I'm guessing that it isn't, but fear not, intrepid entrepreneur…I can help!
Thankfully, with a little bit of TLC (Tremendously Lively Copy) from me, your online presence can be transformed.
Great copy like mine does more than just attract – it makes people take action too. Canny copy converts, it's as simple as that.
Improving your web copy will keep your old customers happy and it'll attract quite a few new ones as well.
Plus, they'll all come back too – time and time again!
All you need to do is drop me a line and you'll be one step closer to world domination…
…or just selling more stuff, if that's all you're after!
Having used David's copywriting skills for a client of mine, I was impressed with not only the quality of his work but also the speed he was able to turn it around. As a result, I commissioned David to write the entire website copy for my own website, edge45.co.uk, such was my confidence and faith in his abilities.
I am delighted with the end result. Even the driest of pages are a joy to read, such is David's way with words. I would have no hesitation in recommending him and look forward to working with him on other projects.
Greater click-through rates?
Pah! I don't like choosing either. You want it all, right? Well, my friend, with the help of some well-thought-out website copy and a little crafted content creation, your company can definitely achieve all four.
However, it's not just about gaining a few more visitors, clicks and shares. What good would a million hits be if your copy can't convert once they're there?
A great website copywriter (that's me, by the way) will keep the reader entertained and informed while they pitch your product or service, giving your company authority over your competitors.
You see, an advertising copywriter like me can make people stick around. The longer your customers spend on your site, the more trust you build with them – and trust equals sales!
Remember too that your online content is a reflection of your brand, and web copy that's riddled with spelling mistakes and grammatical errors just isn't going to cut the mustard, I'm afraid. Anyway, your customers deserve better than that, don't they?
I thought so.
Take a look through the website copywriting services I offer and my copywriter portfolio to find out what I can do for you. Then contact me today so I can begin creating content that's worthy of your customers attention.
Four good reasons why I'm the right website copywriter for you and your business:
Experienced
I have worked with some huge brands over the years and my SEO knowledge can help your business find the online Holy Grail – top spot on Google's first page.
Creative
The digital world is all about fresh, unique and shareable content so it's essential to have an inventive mind on your team. That'll be me. Hello!
Agreeable
I'll create great copy for you by getting to know you and your business inside out. Luckily for all concerned I'm a rather friendly chap to work with.
Flexible
As a freelancer, I'm not constrained by set hours. So if you need something done in a hurry, I'm always happy to oblige…as long as the kettle's working!
We approached David because our old home, sales and lettings pages were written some time ago and they were in need of freshening up. David understood what we wanted immediately and he has brought our website up-to-date. It is now much more in keeping with what Google and the rest are looking for and I'm happy to say that our search rankings have improved considerably as a result of using his copywriting services.
I was recommended David by the web design company I employed to redesign our company website. David is very proactive and listened well to what we needed. He also took the feedback we had on board quickly and produced revised copy to meet our requirements. I am happy with his work, and I would highly recommend David if you want copy for your website.
Working with David has made creating content for our promotional magazines so much easier. He knows exactly what we want and puts it across in an easy, laid-back style that makes you want to read every word. We're very happy to have him as part of the team.